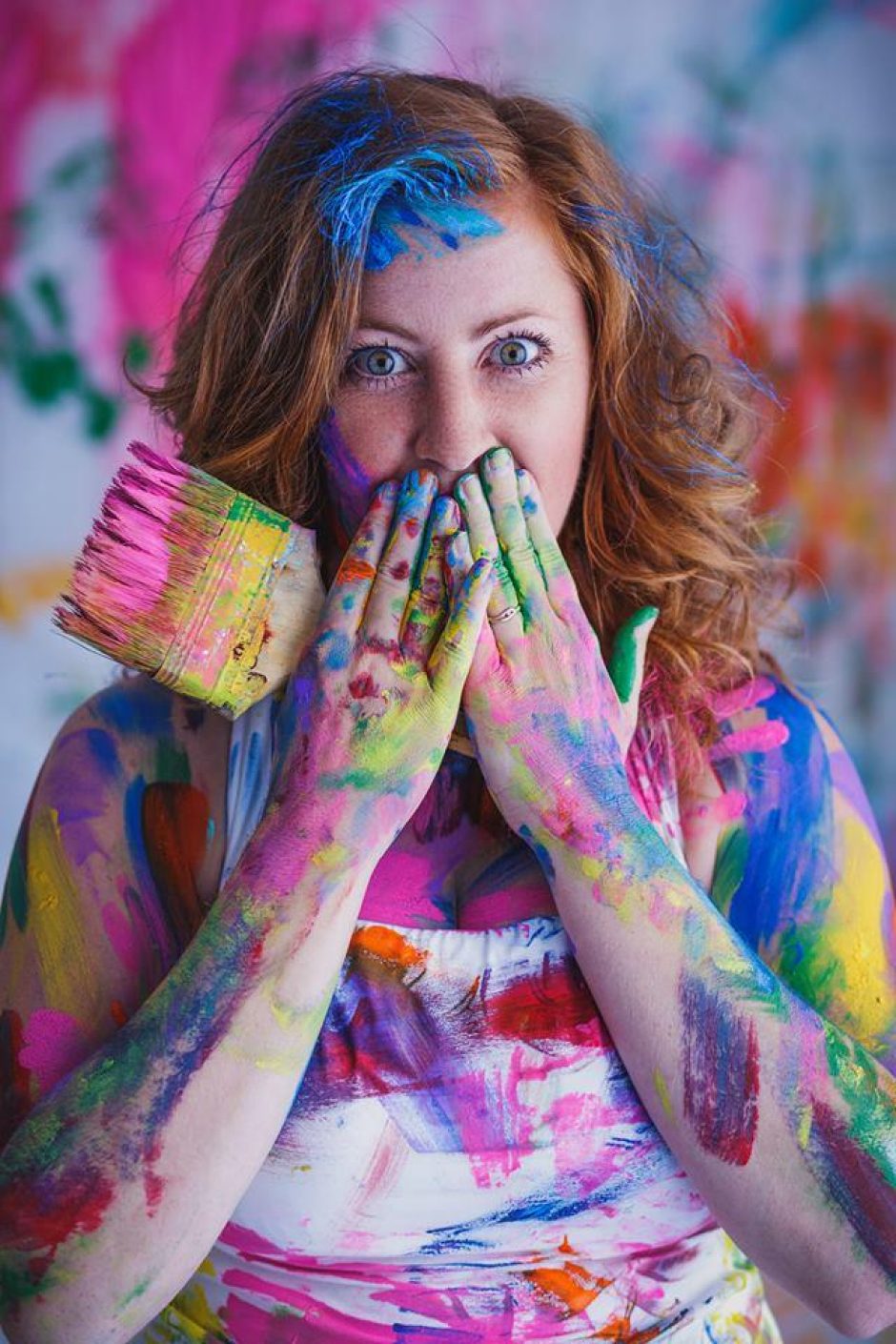 My artistic approach
My work is focused on communication of the emotional state experienced during my contact with nature, people and wildlife in James Bay territory located north of the 53rd parallel. I explore through movement and expressive gestures, with brush, spatula or any object that serves me as tool for effects, different ways to paint and express myself.
I mainly use acrylic and mediums to create my own textures. The water occupies an important place in my work, soaking the selected areas. It allows me to juggle the unexpected, giving spectacular results. Like a tightrope walker on a taut wire, I move between realism and abstract to allow each of them to emerge and create my balance, my style.
My works are always marked by a majestic emotional charge. Wildlife and humans sparkles by their piercing eyes and landscapes reflect the iridescent and unique vastness of the James Bay area, where I live.
My story
In 2012, the Adventure begins! Who never dreamed about fulfilling their heartfelt wish? Life makes us realize that we can't waste one moment! Doing nothing would be far worse…
My dearest dream : live from my art ! But how to make it happen, stand out and succeed ?
My husband submits the idea of going up north ! Northern Quebec always had a mystical sound in my mind where people come back with epic and incredible stories. It got me curious… Ok! Let's do it!
We moved from the Laurentians. We left everything behind for this new adventure, without knowing exactly what we were heading up for. We moved to Radisson, in James Bay territory. This small town of 250 citizen is situated North of  53rd Parallel and near 1 500 km of Montréal. I never thought I would be overwhelmed with so much beauty, completely inebriated by the unique and characteristic nature of this northern territory. Totally enchanted and fascinated, all my work is now inspired by my vision of what I see and live here. Love at first sight as we say…
I started my business in 2013. I went back to school to acquire an attestation of vocational specialization in "business launching". Since then, I paint full time. From very early in the morning until late at night, I can't miss one minute to express myself with brushstrokes. I also consider myself half artist and half business woman. One can't go without the other when you choose to become self-employed.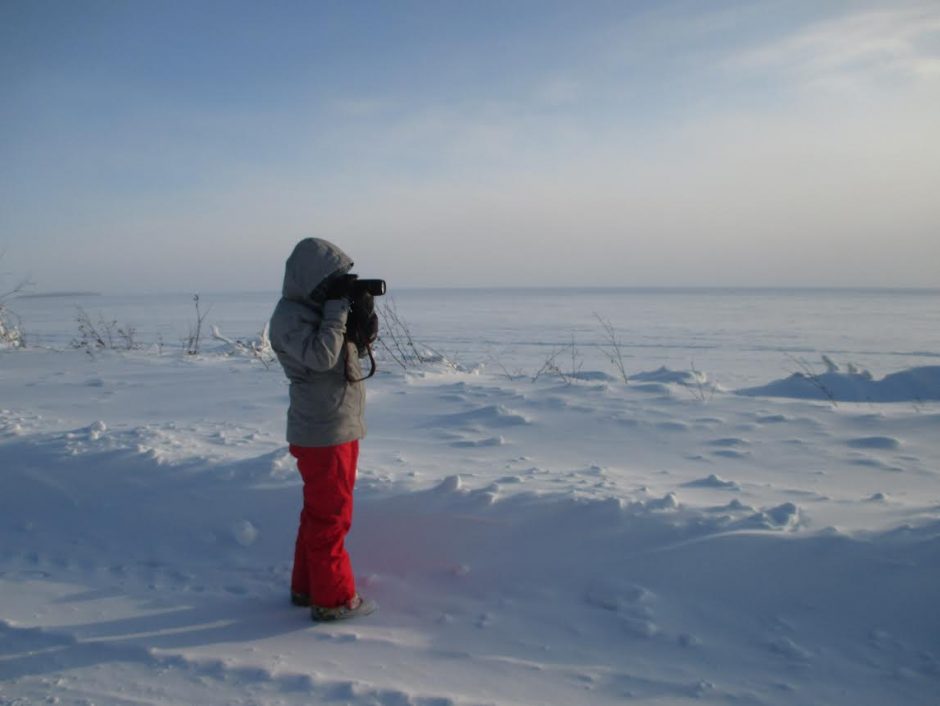 I travel this immense territory with my camera to keep memories which I save for further creations, but always customized with my own artistic vision: northern lights, majestical landscapes, unique luminosity, caribous, bears, foxes, geese and so much more.
Every day is an adventure, nature without censorship. My interpretation has evolved over time and got more precise. Every painting is unique, I could never create mass productions…Every work of art is singular and has, as its own starting point, a desire of sharing its proper emotion, with a hint of northernness.
My first creations included driftwood, but transportation logistics made me give up this technique. I also used, in the beginning, very impactful colours like red, orange and bright yellow. I perceive it today as a will to illustrate pure intensity and overflowing energy from the beginning of my creative process.
I'm currently working on preserving that knowledge earned from these colours experimentations while going further with more nuances and greater colour depth. In order to achieve this, I use more earthy colours, metallic and pearlescent paints. This latter product especially helps me give a 3rd dimension to the painting by changing the aspect in accordance to the light and the angle of view.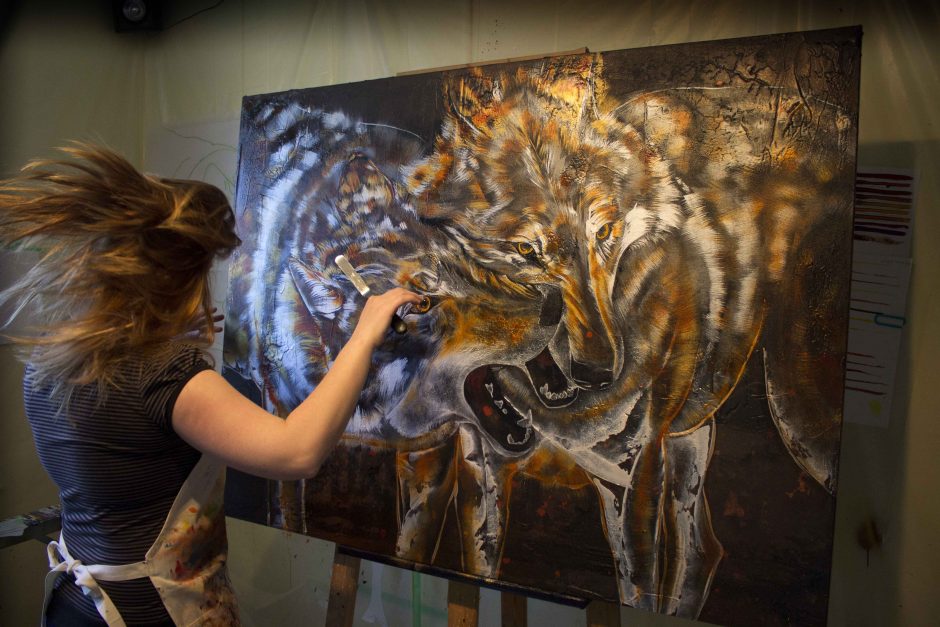 I always have a will to go further in my artistic approach and about how I can play with different methods of applying paint and elaborate my creative techniques.
The closeness of this boreal nature transformed me into a privileged observer that keeps these images and make them come alive on canvas in a way that my vision can travel around the world.