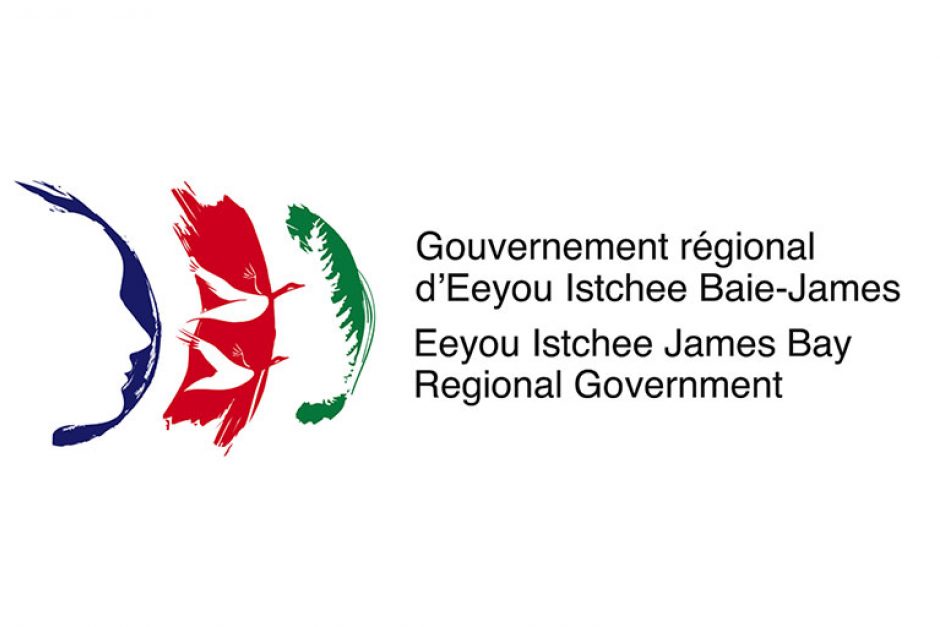 Co-winner of the logo contest for the Regional Eeyou Istchee James Bay Governement
On July 24, 2012, the Crees of Eeyou Istchee and the Gouvernement du Québec signed the Agreement on Governance in the Eeyou Istchee James Bay Territory (Governance Agreement). Providing for the creation of a joint Regional Government composed of Crees and Jamésiens, the Agreement is a historic milestone in establishing a true partnership between Crees and Jamésiens, benefiting the region.
The Eeyou Istchee James Bay Regional Government is a historic initiative aimed at forging harmonious relations between Jamésiens and Crees concerning the governance of the Eeyou Istchee James Bay Territory. This forward-looking approach provides both communities with the opportunity to make a significant contribution to the region's prosperity and promising future.
With a structure that is adapted to the issues and challenges facing the Territory, the new powers vested in the Regional Government allow for greater participation in the development of the region by creating favourable conditions in which to carry out mobilizing projects. The new government acts as a growth catalyst, capable of identifying development potential for the territory and its natural resources, based on its specific needs, by establishing inclusive, respectful relations between Jamésiens and Crees
Source : https://www.greibj.ca/en/